India, 9th October 2023: The Australia-India Youth Dialogue (AIYD) 2023 successfully concluded after four vibrant days of stimulating discussions and meaningful interactions. Since its inception in 2012, AIYD has consistently served as a dedicated platform for empowering the next generation to play a pivotal role in shaping the future of the dynamic relationship between Australia and India.
AIYD 2023, held from September 19th to 22nd, brought 30 young leaders from Australia and India together in New Delhi and Bengaluru. Participants explored the impact of global megatrends in a post-pandemic world, generating valuable insights. Distinguished representatives from various fields gathered to address shared challenges and opportunities, including notable individuals like Urvi Majumdar, Stephen Dziedzic, Aishwarya Manivannan, Aiyshwarya Mahadev, and Sayani Das.
The collaborative four-day event, hosted by OP Jindal Global University, HCLTech, Infosys, and other prestigious institutions, offered attendees enriching experiences and invaluable insights into the ever-evolving relationship between Australia and India. The discussions held during this event yielded several key takeaways, underlining the importance of bold leadership in today's polarized world, the immediate empowerment of women, the necessity for technology to remain rooted in humanity, the evolution of ESG principles into mainstream business practices, and the pivotal role of data, especially within the context of Artificial Intelligence, in enhancing the human experience. These profound insights will be consolidated into a comprehensive white paper, which will be presented to both governments, thus influencing and shaping the future of Australia-India relations.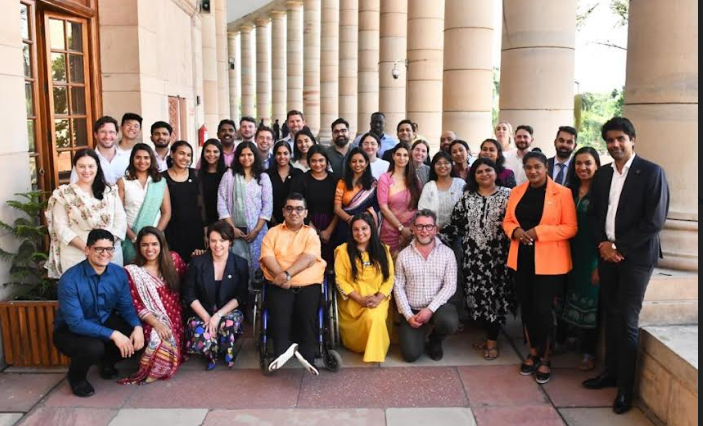 AIYD 2023 also saw the announcement of a new Co-Chair, Dr Bindu Subramaniam, taking over from Sandeep Chandra, who completed his term. Taking over from outgoing Co-Chair, Sandeep Chandra, this will be the first time in AIYD's history that the organization has been led by women, and will have a chair in both countries.
Expressing her joy on a successful AIYD 2023, Dr Bodean Hedwards, Co-Chair, AIYD, stated, "AIYD 2023 is an exceptional assembly of young minds from Australia and India, collaborating to address common challenges facing our nations and the world. In this era of rapid change and uncertainty, youth engagement is paramount. AIYD amplifies youth voices, empowering emerging leaders to forge global positive change."

Speaking on the successful conclusion of the event, Dr Bindu Subramaniam, new Co-Chair, AIYD, added, "I am thrilled to join Bodean as Co-Chair. AIYD showcases cross-cultural discourse and cooperation, fostering novel ideas and uniting young leaders from diverse backgrounds to shape a better future. Our alumni are committed to representing their generation and making a meaningful impact. AIYD sparks inventive thinking, and I firmly believe that this generation will play a pivotal role in shaping our nations and the global landscape."
AIYD is honored to acknowledge the backing of its Founding Partner, the Victorian State Government, as well as its Distinguished Partners – Monash University, Deakin University, University of Sydney, and Macquarie University. We extend our gratitude to our Associate Partners, Bluescope Steel and the University of Western Sydney, whose pivotal contribution significantly contributed to the success of this event.